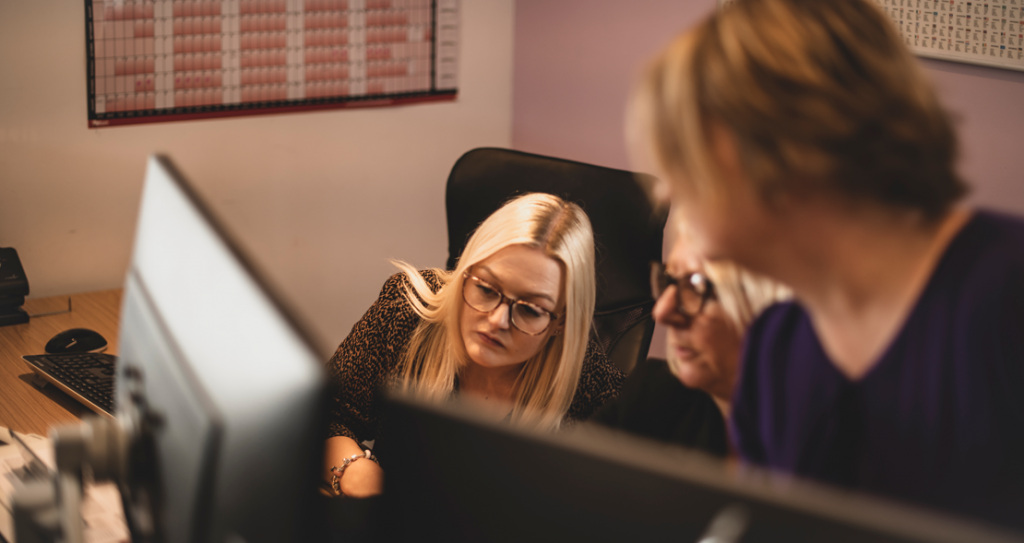 Company Overview
We are a relaxed and friendly business offering expertise with a smile! Whatever your query, do get in touch for a no-obligation discussion on your requirements.
We offer solutions to meet the full range of accounting needs; from company set up, VAT and taxation consultancy through to bookkeeping, statutory, year-end accounts, returns and payroll administration. Our aim is to help as little or as much as you need, in order to put the financial processes and controls in place.
To ensure that statutory and financial obligations are met, and, to offer ongoing help, support and advice as and when you need it.
"We can save you time and money, leaving you free to grow your business."

Jan Knight – Managing Director
As a small business ourselves, we understand the demands placed on owner/managers to keep books, maintain accounts, control finances and forward plan.
All this whilst keeping up with changing legislation as it affects your business and meeting your statutory obligations to Her Majesty's Revenue and Customs (HMRC) and Companies House… all of this along with the day to day running of the organisation and the serious business of making money!
Our aim is to share the expertise we have built up over 25 years of working with individuals and small enterprises.
With your business; we provide affordable, quality professional advice and a comprehensive range of accountancy and book keeping services. 
We support to help you make the most of your small business and/or to minimise your tax liability.